15 December 2010
Posted by Lynette
ANNA AND THE FRENCH KISS
Stephanie Perkins
ISBN #: 978-0525423270
Publisher Name: Dutton Juvenile
Date Released: December 2010
Page Count: 384 pages
Retail Price: $16.99
Genre: Young Adult
Book Format: Print
BACK COVER BLURB:
Anna was looking forward to her senior year in Atlanta, where she has a great job, a loyal best friend, and a crush on the verge of becoming more. So she's less than thrilled about being shipped off to boarding school in Paris—until she meets Étienne St. Clair. Smart, charming, beautiful, Étienne has it all . . . including a serious girlfriend.
But in the City of Light, wishes have a way of coming true. Will a year of romantic near-misses end with their long-awaited French kiss? Stephanie Perkins keeps the romantic tension crackling and the attraction high in a debut guaranteed to make toes tingle and hearts melt.
COVER SNARK:
This cover is very cute. I like it a lot. Part of me wishes they'd show St. Clair, but even then I'm iffy, because I don't think a picture of St. Clair would live up to the image of that I have of him in my head.
FIRST LINES:
Here is everything I know about France: Madeline and Amelie and Moulin Rouge. The Eiffel Tower and the Arc de Triomphe, although I have no idea what the function of either actually is. Napoleon, Marie Antoinette, and a lot of kings named Louis. I'm not sure what they did either, but I think it has something to do with the French Revolution, which has something to do with Bastille Day.
FAVORITE LINES:
I mean, really. Who sends their kid to boarding school? It's so Hogwarts. Only mine doesn't have cute boy wizards or magic candy or flying lessons.

"How'd you get this number?"

"Well, you see, there's this book. It has white pages. And it has all these phone numbers listed inside it. It's also online."

This warmth over the telephone. Is it possible for home to be a person and not a place? Bridgette used to be home to me. Maybe St. Clair is my new home.

I mull this over as our voices grow tired and we stop talking. We just keep each other company. My breath. His breath. My breath. His breath.

I could never tell him, but it's true.

This is home. The two of us.

LYNETTE'S TWO CENTS:
I downloaded this book when the publisher was offering it free on Amazon. I download a lot of books that way. I have over 400 books on ShaNayNay (aka Kindle), and I rarely read the free downloads I receive, but I still collect them because you never know when a nuclear bomb or something might explode and all the libraries, bookstores, personal libraries, get destroyed and I can't get any books. How would I live? How can I survive like that? I need to make sure that I have access to something to read. Though if a nuclear bomb exploded the electricity probably wouldn't work and then I would only have ShaNayNay until she ran out of power? Right?
Umm . . .. Sorry, it's not Friday, I'm not supposed to be rambling.
Anyhoo, after I downloaded ANNA AND THE FRENCH KISS, I saw people on Twitter and Goodreads giving it really good reviews. So one day, I was at work and umm, my cell phone that has its convenient Kindle for Droid application just happened to be sitting on my computer and ANNA AND THE FRENCH KISS just happened to appear on the screen.
Funny how those things happen to me. It's so weird. LOL!
ANNA AND THE FRENCH KISS is a wonderful novel. You cannot help but enjoy the ride as Anna and St. Clair fight their way towards their happily ever after. ANNA AND THE FRENCH KISS is a young adult novel, yet while Anna and St. Clair act very, very realistic to their ages (seventeen/eighteen), it's not written in a way that would make an adult reader want to roll their eyes or gouge them out with a butcher knife.
I loved, loved, loved, loved Anna from the minute she appeared on the page. I was immediately drawn into her situation, felt sorry for her and was rooting for her even if she did sometimes do bonehead things. Even when she did bonehead things, Anna was written in such a way that I understood where she was coming from and I totally bought into her actions.
Because this just crossed my mind because I'm eating my lunch as I type this. There is a hilarious scene in the beginning of the novel, where Anna having just arrived at school and the cafeteria menu is in French and so is the chef. She is so embarrassed that she can't speak the language or read the menu that she lives off of bread for awhile. It's freaking hilarious. You have to read this book.
Oh also. You have to buy this book for the subtle digs that the author gives to a certain author who writes romance novels but his charecters always die at the end of the books so people will think that he doesn't write romance novels. LOL!
St. Clair was to die for. Why weren't their boys like this when I was growing up? I'm sure their must have been but I must have been too stupid to see them. LOL!
Etienne St. Clair's is a mutt, so excuse me if I don't get this right. His mother is American (or English), his father is French, he was born in America, but raised in England. The way he portrayed reminded me of a mix between Robert Pattinson and Daniel Radcliffe. Robert Pattison for looks, Daniel Radcliffe for height and personality, I thought he was a dream and a great friend for Anna. Anna and St. Clair had such great chemistry, that I wished more non YA authors would stop falling back on smexing to build the relationship. I totally got why Anna and St. Clair were meant to be together and why no one but the other would do for them.
The conflict is realistic, compelling, and full of teenage angst stuff that anyone could relate to. Actually, I had a situation somewhat similar happen to me but I was twenty-one at the time and should've known better. LOL!
If I go on, I'd just keep gushing about how much I loved this book. So once again, it's a great read, both Anna and St. Clair go through such change that you feel for them. Though theirs angst is realistic and compelling. I laughed, I cried, I re-read immediately so ANNA AND THE FRENCH KISS is a definite win for me.
WHERE PURCHASED:
Was a limited time free Download offer from Publisher via Amazon
RATING:
A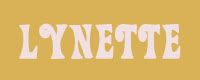 Labels:
Reviews: Grade A
,
YA
ALL ABOUT ME!
Lynette

Mother, wife, aspiring romance writer, blogger, Army vet, book addict
View my complete profile

Blog Rating
Created by OnePlusYou - Free Dating Site

I LOVE THESE BLOGS