16 December 2010
Posted by Lynette
BROWN SIBLINGS BOOK 3: INSIDE OUT
Lauren Dane
ISBN: 978-0-425-23688-8
Penguin Putnam/Berkley Heat
November 2, 2010
Erotica/Contemporary
Trade Paperback
BACK COVER BLURB:
Ella Tipton is a survivor. In the wake of an attack that nearly left her dead, she has spent each day putting her life back together. Once vibrant and outgoing, she's needed to reclaim the best parts of who she was while retaining the hard-won lessons. There hasn't been room for any romantic entanglements, even if she were ready. Still, it doesn't mean she has to stop sneaking looks at Mister Tall, Dark and Tattooed himself.
Security professional Andrew Copeland isn't quite sure when his jones for the lovely and decidely skittish Ella developed. He's known her for years, has watched her triumph over the pain she's been dealt. Cope is no stranger to women, but he knows the nervous flush he gets every time he talks to Ella is different from any attraction he's had in the past. Determined to get Ella to let him in, Cope does the one thing he can think of to get close: he offers her hands-on training in self-defense.
While Ella's sure Cope is just being nice, the prospect of being able to touch him and and gain the tools to push away the last vestiges of her fear is more than she can resist. Soon enough, Cope shows Ella his feelings are far more than friendly, and he reignites something deep inside her. It isn't long before desire and love turn them both inside out.
COVER SNARK:
Umm. This cover is totally hot. Loved it. When my son saw me reading this book, he keep making animal sounds and pointing to Cope's tattoo. LOL!
LYNETTE'S TWO CENTS:
I haven't read a Lauren Dane novel before this year and she has quickly become one of my favorite romance authors. The way Lauren Dane writes family and family dynamics and how they affect relationships is unparalleled and I never seen the like, especially from an erotic romance author. INSIDE OUT is no exception. When Ms. Dane writes her characters, she draws you in their psyche so deeply that you feel yourself understanding where they're coming from and nodding your head at the actions they are taking (even if you might not agree with them). Despite their being very little external conflict in INSIDE OUT, I totally bought into Ella and Cope's relationship, it was realistic and thought provoking.
Despite my love for all things Lauren Dane, I did have a few issues with INSIDE OUT. I couldn't connect to Cope and Ella. I believe the reason why is because they seemed like side characters inside their own book. While Cope and Ella played roles in INSIDE OUT, in my opinion the focus of the novel were characters from earlier books. While I enjoyed the other books (especially Coming Undone, which is one of my top reads for 2010), I opened INSIDE OUT to learn about Cope and Ella's story. I also had problems with the way all her heroines had similar E names (Ella, Erin, Elise) and they were all on the page at the same time which made it very hard to separate who was who. It also bothered me that the trauma the characters faced were a little too similar to the problems her pervious heroines had faced and I couldn't have helped but wish that there was a little more variety in that.
While I had some issues with INSIDE OUT, Lauren Dane is an author who will remain on my list of authors whose new releases that I must get my hands on. The quality of her writing, the way she exposes her charecers layers and they way she inputs family, family dynamics, and family love far outweighs any minor issues that I have with her novels.
WHERE PURCHASED:
Recevied from
CK2S Kwips and Kritiques
for review on their web-site.
RATING:
C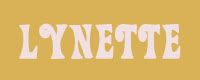 Labels:
Erotic
,
Reviews: Grade C
,
ST Contemporary
MY FAVORITE QUOTES
"Do you see, Solange, that you are the only woman in my world? The one woman who can choose life or death for me. You are the center of my world and you always will be. When I tell you that your pleasure is mine, I mean that literally"—
Christine Feehan

POPULAR POSTS

LABELS (SEARCH BY)


ALL ABOUT ME!
Lynette

Mother, wife, aspiring romance writer, blogger, Army vet, book addict
View my complete profile

Blog Rating
Created by OnePlusYou - Free Dating Site

I LOVE THESE BLOGS