01 December 2010
Posted by Lynette
MEMPHIS RISING
Haven Isley
ISBN #: 9781419929816
Ellora's Cave Publishing
October 2010
Price: $5.20
Genre: Erotica/Contemporary
Book Format: eBook
Rating: C-
Web Link:
http://www.jasminejade.com/p-8716-memphis-rising.aspx
BACK COVER BLURB:
Jury Yates is a corporate attorney who has a thing for one of the most powerful men in Memphis—her boss. But there's a problem with pursuing—and being pursued by—a man with such wealth and power, especially when his family once owned hers. Still, Jury cannot deny her attraction for the CEO of Wainwright Construction, whose hot bod and deep, sexy voice get her juices flowing. Can she find a way to accept that the past is the past and her future is what she makes of it?
Beauregard Charles Wainwright is the epitome of a Southern gentleman. But this modern-day Rhett Butler is more than just a gambler, he is a collector of sorts, acquiring properties and developing multimillion-dollar dreams. So he knows a sweet deal when he sees one. And Jury Yates is awfully sweet. She's exactly what he wants, and he is determined to have her. Now all that's left for Beau to do is convince Jury that he shouldn't have to pay for the sins of his father.
COVER SNARK:
The guy on the cover looks too old to me. He looks nothing like the smooth, handsome executive in my mind.
FIRST LINES:
Jury Yates knew it was not the smartest thing to talk back to her boss, but at the moment the man was being a corporate prick.
MEMPHIS RISING has an intriguing premise and I was looking forward to reading a sexy multi-cultural contemporary. MEMPHIS RISING is well written but I had a couple problems overall with the story. I couldn't buy into Jury actions. She is an attorney having a relationship with her boss. I just couldn't see her showing out so badly at her workplace in front of her co-workers. It seemed immature to me and not in character with someone with her education and experience. To give a personal example, in my workplace there are several couples (and some of them are black) who are married/dating and work together. Heck, one of the division commanders in my department supervises her ex-husband (her current husband and an ex-boyfriend also works for the department) and another woman has her husband as a subordinate. So I am well familiar with couples who work together and the drama that comes with that, so I'm not just talking out the side of my mouth. To me, Jury's behavior crossed the line and was immature which made it hard for me to warm up to her as a character. While I know this is fiction, the fantasy aspect was set too much in reality for me to believe it.
The set-up of MEMPHIS RISING was confusing to me because current action was mixed up with backstory that took place years in the past, which made it hard for me personally to feel orientated with the story. I also didn't see what the big deal was as the past actions of their ancestors didn't have anything to do with their present. I didn't think the conflict was that big of the deal, and the conflict that I thought would be a big deal (Beau's father) wasn't as amped up as I would've liked.
Despite my issues with MEMPHIS RISING, I enjoyed the writing and the smexing (which was hot) and I would try something else by this author.
WHERE PURCHASED:
Received book from publishing for review.
Rating:
C -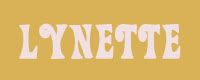 Labels:
Erotic
,
Reviews: Grade C
ALL ABOUT ME!
Lynette

Mother, wife, aspiring romance writer, blogger, Army vet, book addict
View my complete profile

Blog Rating
Created by OnePlusYou - Free Dating Site

I LOVE THESE BLOGS