06 December 2010
Posted by Lynette
BLADES OF THE ROSE BOOK 4: STRANGER
Zoe Archer
ISBN #: 978-1-4201-0682-4
Kensington Publishing Group/Zebra Books
December 2010
Page Count: 463
Paranormal/Adventure/Romance
Print
BACK COVER BLURB:
He protects the world's magic—with his science. But even the best scientists can fall prey to the right chemistry...
LOOKING FOR TROUBLE
Gemma Murphy has a nose for a story—even if the boys in Chicago's newsrooms would rather focus on her chest. So when she runs into a handsome man of mystery discussing how to save the world from fancy-pants Brit conspirators, she's sensing a scoop. Especially when he mentions there's magic involved. Of course, getting him on the record would be easier if he hadn't caught her eavesdropping...
LIGHTING HIS FUSE
Catullus Graves knows what it's like to be shut out: his ancestors were slaves. And he's a genius inventor with appropriately eccentric habits, so even people who love him find him a little odd. But after meeting a certain red-headed scribbler, he's thinking of other types of science. Inconvenient, given that he needs to focus on preventing the end of the world as we know it. But with Gemma's insatiable curiosity sparking Catullus's inventive impulses, they might set off something explosive anyway....
COVER SNARK:
There is one major problem with this cover. Who is that heifer standing next to my man? WTF! Turn your back for an instant and some imitator comes in and tries to steal your man! I am very disappointed with Kensington's art department and feel that this is an issue that should've been addressed immediately.
FIRST LINES:
Three guns pointed at Gemma Murphy.

She pointed her own derringer right back. Two shots only.
FAVORITE LINES:
Everything that came out of Cattullus Graves mouth!
LYNETTE'S TWO CENTS:
There is a heroine in this novel. Her name is Gemma. That is all I'm going to say about her. Not that she's not a nice person, but really, who really cares about her when Cattulus Graves is around? I mean really?
I don't get it when my on-line book buddies start talking about how much they love this hero or that hero. I think they need to get a freakin life. Once I hit my later teens I was never one to go gaga over movie stars, music stars or the like, maybe because I knew it was all a façade. If I was going to be in love, I wanted to know the real person. So I was above that groupie mentality. When I see the ladies on line talking about books boyfriends, I roll my eyes and move on, especially when I read the book and discover that the hero that they're going gaga over acts like a total bonehead.
Then I met Cattulus Graves. Even though he's been around since the first book, my love was a gradual thing. My admiration grew in the second book, my love grew in the third, and he became my soul mate in STRANGER.
It was like Zoe Archer went inside my head, pulled out my ideal man and wrote about him just for me.
A handsome black man with an above average intelligent who has a passion for what he does and everyone looks to him for guidance except me because he knows that I am the only woman who sees and accepts him as he is and he knows that he can lean on me when the pressures of trying to lead the world wears on him. While he is a geek and intelligent he can still kick butt and defend me and others with skill that far surpasses anyone, yet he all does it with a sense of class and style. He dresses to the nines and doesn't mind that I don't but all he can think about is all the things that he's going to get me if we manage to win the battle and save the world.
BTW. STRANGER has a plot and it's very good, but I must admit that I was in too much of Cattulus high to pay attention. But don't let my fascination deter you. This is a great book, but I was in too much of Cattulus high (as you can tell he totally delievered - LOL). But if you really want me to talk about the plot here you go. They save the world and live happily ever after. Now all I have to get is remove Gemma from the picture and put myself
WHERE PURCHASED:
Received book from publisher.
Rating:
B+
COMING SOON:
Don't forget to stop buy later today. As this week's Inside the Author's Studio will feature Zoe Archer and she'll be offering up a copy of STRANGER to a lucky commentor.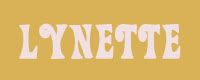 Labels:
Historical
,
Paranormal
,
Reviews: Grade B
ALL ABOUT ME!
Lynette

Mother, wife, aspiring romance writer, blogger, Army vet, book addict
View my complete profile

Blog Rating
Created by OnePlusYou - Free Dating Site

I LOVE THESE BLOGS