21 December 2010
Posted by Lynette
Book Title: PASSION NEXT DOOR
Author Name: Cara Carnes
ISBN #: 9781419930508
Publisher Name: Ellora's Cave Publishing/Exotika
Date Released: December 2010
Price: $4.98 Retail.
Genre: Erotica
Book Format: eBook
Web Link:
http://www.jasminejade.com/pc-8886-97-passion-next-door.aspx
BACK COVER BLURB:
Once a month, Autumn Scott indulges in her voyeuristic fantasy thanks to a very sexy, very loud neighbor, who has no idea his encounters fuel her lust. Until she gets caught.
Now Autumn finds herself exploring her ultimate fantasy—submission. But the stakes are raised when Kade presents her with a twist to his usual play. He wants to add three friends to the game. Together the four men indulge her naughtiest desires and prove the pleasure she'd experienced before was only the beginning.
COVER SNARK:
Meh. Gets overall theme across though.
FIRST LINES:
Autumn Scott took a full swallow of wine and glanced nervously at the clock.
Ellora's Cave Exotika Line, are intense, passionate romances where the hero/heroine don't necessary receive a happily ever after. Although I am often a fanatic about happily ever after's in romance, the blurb for PASSION NEXT DOOR caught my eye and I was in an erotic romance reading mood, I had to read it.
Autumn lives in a tiny New York City apartment, once a month she hears her neighbor having raunchy sex with various women. As Autumn listens she imagines that it's herself. When her neighbor overhears her, he comes over and offers that she be his next month's participant, but not just with him but several of his friends as well. She agrees.
PASSION NEXT DOOR is exactly what it claims to be, a steamy, passionate, erotic read. Very erotic, very, very, very erotic. LOL. It was hot and I liked it a lot. There was nothing that really annoyed me, nothing that set my teeth on edge or had me rolling my eyes in annoyance. However, I couldn't help wanting a little bit more. No, I am not talking about a romance. I wanted more a journey of self-discovery. How did this experience change something in her life? How was she able to use this experience to be a stronger, better person? I've got that experience in other erotica that I read and loved but I didn't get that from PASSION NEXT DOOR and I wish I did.
However, that is one little grip and it is a really good erotic read.
WHERE PURCHASED:
Received from Publisher for Review.
RATING:
C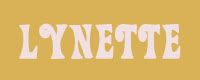 Labels:
Erotic
,
Reviews: Grade C
ALL ABOUT ME!
Lynette

Mother, wife, aspiring romance writer, blogger, Army vet, book addict
View my complete profile

Blog Rating
Created by OnePlusYou - Free Dating Site

I LOVE THESE BLOGS