22 December 2010
Posted by Lynette
Book Title: TO TAME A SHEIKH
Author Name: Olivia Gates
ISBN #: 9780373730636
Publisher Name: Harlequin Enterprises/Silhouette Desire
Date Released: November 2010
Page Count: 192 pages
Price: $4.75 Retail
Genre: Series Romance
Book Format: Print
BACK COVER BLURB:
He'd noticed her across a crowded room, and in that instant Sheikh Shaheen Aal Shalaan wanted her. With just a few words, Shaheen had his mystery woman in his bed, where she awakened passions he'd long denied.
Then the sheikh discovered his lover's true identity. She was Johara, his childhood friend, now fully blossomed into a vision he could not do without. But his lineage demanded he take a wife of the throne's choosing. Anything else would have catastrophic results. Yet how could he turn away from the woman who carried his baby?
COVER SNARK:
Cute, arrogant, looking guy but don't you think he should be looking at the woman in the bed and not me!
FIRST LINES:
Johara Nazaryan had come to see the only man she'd ever love. Before he married someone else.
TO TAME A SHEIKH is a classic Desire series romance and reminds me of the days when I couldn't wait to get the new month's batch of Desire's in the mail. TO TAME A SHEIKH was well written and pulled me in from the start. I appreciated how it made some of the classic series quirks (secret baby, overbearing alpha hero) not seem cliché and overdone. I loved Ms. Gates writing style and her ability to make me feel for the hero and heroine despite the quirks that I had for the story.
I had a hard time understanding how Shaheen, a man who in the first pages describes himself as a person who is so repressed that he doesn't like his female partners to touch him much during sex, to wanting Johara all over him from the moment they met (he didn't recognize her as the girl he once knew). I wish that a couple pages could've been expressed to making him come to the realization that she was different (besides her being beautiful). I needed Shaheen to have some conflict to figure out why he needed her touch so much when he didn't want others.
However, I shrugged that feeling of, as this is a series romance and rolled with the punches.
I really enjoyed the beginning and middle of TO TAME A SHEIKH. I loved how Shaheen and Johara were separated and how they found each other again and the conflict inherent in them discovering each other again and why. To be more clear, Johara returns to their country because her father who is ill has resigned his post as the jeweler for Shaheen's family. Someone in Shaheen's family realizes that the crown jewels have been replaced with forgeries. Of course, suspicion falls on Shaheen and her father.
While I normally hate it when the hero or heroine distrusts the person they are knocking boots with (to put it delicately – LOL). In this instance it bothered me that Shaheen didn't question Johara's innocence at all. He had not a doubt that she and her father were innocent despite the compelling evidence. He didn't even go and confront her with the news. That bothered me. I know I'm a fickle person, but in this instance, I couldn't believe in his 100 percent trust. Maybe if the reasoning behind his decision would have been outlined somewhat I could've bought into it more.
This is where TO TAME A SHEIKH started to loss some of my love. The beginning and middle were very strong and I loved the story and where the story seemed to be going, yet when I got near the end where things were wrapped up . . .. It seemed to me that things were wrapped up a little too quickly and a little too conveniently. I wished the author had taken the time to explore some of the issues she brought up instead of having everything wrapped up so quickly and in a neat little bow. I felt that I was getting the first half of a movie, not only with the subplot but with the hero and heroine's relationship. Despite the, fact that this is the first of series, I wish that I had a little more resolution in the plot and the hero and heroine's happily ever after.
Despite this, I enjoyed the author's writing and would read her work again
WHERE PURCHASED:
Received copy from Publisher for Review!
RATING:
C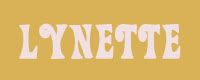 Labels:
Reviews: Grade C
,
Series Romance
ALL ABOUT ME!
Lynette

Mother, wife, aspiring romance writer, blogger, Army vet, book addict
View my complete profile

Blog Rating
Created by OnePlusYou - Free Dating Site

I LOVE THESE BLOGS