21 May 2010
Posted by Lynette
It's Friday again. Time for the Blog Hop hosted by Jennifer at
Crazy For Books
It's a chance to discover new book bloggers. And to be discovered by other book bloggers as well. So dust off those dancing shoes and hop on over and do the Blog Hop!
I've continued to be busy at work. And I've only managed to read two books this week (thanks to the massive size of Lover Mine, which took me all weekend to read! Scroll down to see me "review.")
Thanks for visiting! If you have a moment, I'd love for you to comment and let me know what you think of my blog.
Have an awesome weekend!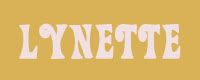 Labels:
Blog Hop
ALL ABOUT ME!
Lynette

Mother, wife, aspiring romance writer, blogger, Army vet, book addict
View my complete profile

Blog Rating
Created by OnePlusYou - Free Dating Site

I LOVE THESE BLOGS