10 June 2010
Posted by Lynette
COLTERS LEGACY BOOK 2: COLTERS' LADY
Maya Banks
ISBN #: 978-1-60928-024-6
Samhain Publishing
Date Released: June 2010
Genre: Erotica/Quarte
Book Format: eBook
BACK COVER BLURB:
Can their love give her the strength to overcome the tragedy in her past?
When police officer Seth Colter sees the delicate, shabbily dressed beauty in line at the soup kitchen where he's serving, he's gut shot over the idea of her being on the streets cold and alone. More baffling is the dark, possessive instinct that tells him she belongs to him.
For Lily Weston, home is a secluded nook in a back alley—until Seth offers her a place to stay. She's wary of his offer, but even one night out of the cold is too much temptation to resist.
Seth is convinced Lily is his. The problem is, when his brothers lay eyes on her, the same primitive instinct comes roaring to the surface. The Colters never imagined they'd follow the unconventional path of their fathers, but they can't ignore their mutual need to offer Lily their protection—and their love. But before Lily and the brothers can forge a future together, they must heal the deep wounds of her past.
FIRST LINES:
Seth Colter walked into the soup kitchen and was greeted by a chorus of hellos from several police officers from his precinct.
I love Maya Banks (in the non lesbian manner obviously). I couldn't wait to get my hands on her latest release COLTERS' LADY. I was not disappointed. It was nice to revisit the Colter family and see the next generation of Colters.
COLTERS' LADY sucked me in from the first page. I felt for Lily and wanted to know what happened in her life to lead her down that road. While I completely understand other readers annoyance with Lily's seemingly helplessness that didn't bother me as much as it had other readers and I think that's because Ms. Banks skills as a writer.
Also, I must say as someone who is not usually fond of ménage or in this case quarte scenes, I totally bought into the relationship with Lily and the Colter men. Unlike
Colters' Wife
, there wasn't one brother who I felt would have made Lily a better partner. In COLTERS' LADY all the brothers brought something to the table and not one brother stood out, but each was needed to help Lily develop into a fuller person.
I suppose that brings me to the sex. For an author who is know for her sexual content that can sometimes make readers uncomfortable I was surprised at how Ms. Banks managed to make a love scene erotic as well as shall I say sweet, especially the ménage and quarte scenes.
Of course, Lynette wouldn't be Lynette if there wasn't one thing that didn't drive me bat sh-t crazy about a book. I was seriously, seriously annoyed with the climax of COLTERS' LADY and Lily's confrontation with her past. Talk about spineless. I mean come on. Without giving anything away, that scene annoyed the hell out of me. Being the WITCH that I am, I couldn't buy Lily's easy acceptance and forgiveness. I mean I understand the need for forgiveness, but there is also a need to speak your mind. Lily didn't speak her mind, in my opinion and it was too weak. Like I always tell my boss, I'm going to do it your way in the end because you're my boss and I need my job; but if I disagree with you, I'm going to tell you why your way sucks Donkey Doo-Doo before I do it. There was so much that should've been said in that scene with Lily and the person from her past. And if I say what I thought Lily should've said that would be filled with too many spoilers. While reading that scene, I was screaming in my head all the things Lily should've said. I was furious, I mean furious at Lily for not screaming what I was thinking at that SOB as well.
Even now, writing this review several days after I finished the book, I'm still annoyed. LOL. So at least it elicted a strong emotional response that I'll remember for a long time. And you may not have that response. I may have had that response because I'm a big-mouth, vindictive, B--CH.
Anyhoo, I enjoyed the book and Ms. Banks please hurry up and write Colters' Daughter and when you do can you hook a sister up and send an advanced copy my way? I'd be much appreciative!
Edited to Add: BTW, here's my review of the first book in the series
COLTERS' WIFE
.
WHERE PURCHASED:
Bought with my own moola!
RATING:
B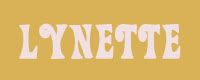 Labels:
Erotic
,
Reviews: Grade B
ALL ABOUT ME!
Lynette

Mother, wife, aspiring romance writer, blogger, Army vet, book addict
View my complete profile

Blog Rating
Created by OnePlusYou - Free Dating Site

I LOVE THESE BLOGS