14 June 2010
Posted by Lynette
FRIDAY NIGHT BITES
Chloe Neill
ISBN #: 978-0451227935
Publisher Name: NAL Trade
Date Released: October 2009
Genre: Urban Fantasy
Pages: 368
Book Format: Print
BACK COVER BLURB:
Vampires in Chicago!
You'd think headlines like that would have provoked the fine citizens of the Windy City to take up arms against us bloodsucking fiends. Instead, ten months later, we're enjoying a celebrity status reserved for the Hollywood elite – fending off paparazzi, who are only slightly less dangerous than cross-and-stake-wielding slayers. Don't get me wrong. Joe Public isn't exactly thrilled to be living side by side with the undead, but at least they haven't stormed the castle . . . yet.
All that will change once they learn about the Raves, mass feeding parties where vampires round up humans like cattle and drink themselves silly. Most civilized vampires frown on this behavior – but that doesn't make good copy for a first-time reporter looking to impress his high-society family.
So now my "master" – centuries-old yet gorgeously well-preserved Ethan Sullivan – wants me to reconnect with my own upper-class family and act like as liaison between human and vampires . . . and to keep the more unsavory aspects of our existence out of the media. But someone doesn't want people and vamps to play nicey-nice – someone with ancient magic.
FIRST LINES:
"Higher, Merit. Bring up that kick. Mmm-hmm. Better." I kicked again, this time higher, trying to remember to point my toes, squeeze my core, and flutter my fingers in the "jazz hands" our instructor ceaseless demanded.
LYNETTE'S TWO CENTS:
This is a hard book to review, but here it goes . . ..
The reason I began reading this series is because several months ago I received an ARC of Twice Bitten, the third book in the series. Since this book is a series, I wanted to read the books in order.
Check out my review of Some Girls Bite
HERE
. I was pleasantly surprised how much I liked Some Girls Bite and was looking forward to reading Friday Night Bites.
I'm sorry, I did not like FRIDAY NIGHT BITES. FRIDAY NIGHT BITES seemed to drag and wander along aimlessly to me. I had the same feeling reading FRIDAY NIGHT BITES as I did reading Twilight. FRIDAY NIGHT BITES meandered around for two hundred pages and then in the last fifty or sixty pages, a plot appeared. Granted, the plot that did appear was interesting and compelling, but for me it was a little too late.
For example, the whole Rave thing and Merit having to suck up to her family. It went along and then it just disappeared and seemed to drop out of nowhere (at least in my opinion). It was unfortunate that the whole Rave and family suck up thing took so many pages. I mean really, I spent over two hundred pages wondering what's up, when is something going to happen. Nothing's happening.
Then Pow, something happened and it was good. The ending of FRIDAY NIGHT BITES was great but it was out there and didn't fit into the buildup off the nearly three hundred pages before it. The end FRIDAY NIGHT BITES was a totally different novel with an unconnected story line.
Because the ending is so good, that's why I gave it the rating I did; because, I was seriously tempted to give it a lower rating. Also, despite the great ending of FRIDAY NIGHT BITES, it didn't tempt me to want to read the next book in the series. If I hadn't already had Twice Bitten, I wouldn't have continued the series . . . and, I would've missed out because . . . . .
TEASER COMING FOR RABID FAN GIRLS.
As someone who isn't into this series, I must say that Twice Bitten, was DA BOMB. I loved it! Ha, ha, ha. Check for my review of Twice Bitten closer to the release date.
Seriously, the only reason I picked up Twice Bitten is because I let it slip on Twitter that I've had the arc for several months and you wouldn't believe the harassment I got for letting the novel languish for two months without reading it. Then my Twitter friends, guilted me for not letting them know that I had the book, because in the two months that I had it sitting around, I could've sent it to them, they could've read it and sent it back.
So, I felt guilty for not being as big as a fan of the series as they had been and read it this weekend and it was great!
Some Twice Bitten Tidbits:
• Merit gets her groove on (won't say with who).
• An old flame returns
• We learn Merit's first name!
So, while this was not a home run in the series, there are better things to come!
WHERE PURCHASED:
Borrowed from my local library.
Rating: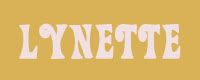 Labels:
Reviews: Grade C
,
Urban Fantasy
ALL ABOUT ME!
Lynette

Mother, wife, aspiring romance writer, blogger, Army vet, book addict
View my complete profile

Blog Rating
Created by OnePlusYou - Free Dating Site

I LOVE THESE BLOGS