15 June 2010
Posted by Lynette
Who let the dogs out! Woof, woof.
This is one man I wouldn't mind being in the doghouse with!
(Okay, I totally get that not many might not understand my referencing. The brand on his chest actually means something. If you're interested, check out information on the Omega Psi Phi Fraternity AKA Q-DAWG (one of the oldest black fraternity's in the USA)
HERE
.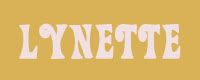 Labels:
Tuesday Treats
ALL ABOUT ME!
Lynette

Mother, wife, aspiring romance writer, blogger, Army vet, book addict
View my complete profile

Blog Rating
Created by OnePlusYou - Free Dating Site

I LOVE THESE BLOGS