17 December 2010
Posted by Lynette
I've decided to do a challenge. For the last couple weeks, I've been talking about some of my favorite romances from back in the day and I'm surprised that more people haven't heard about them or read them. So, I've felt the need to hassle people to read the great Ol Skool Romances that I've been recommending to them. That spawned the idea to actually create a challenge so . . . . . . Grab my button and join on in!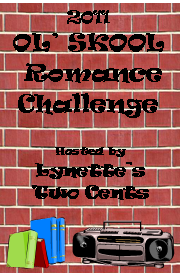 BTW, thanks to my girl Dren for creating the awesome button for me, because I totally suck with blog design and html stuff.
HERE ARE THE RULES:
1. Participants can join at any time from now until the end of the 2011.
2. Agree to read 12 Romance novels with an original publication date PRIOR to 1996.
3. Once a month (most likely at the beginning of the month), I will do an Ol' Skool Romance Post. At the end of my post, you can link any reviews to that post. You're reviews can be from your blog, goodreads, amazon, wherever. I will just need a link to your review. You have all month to get your reviews in.
4. If you want to be really cool and earn suck up points, if you have a blog you can grab my button and post it on your blog as well. Not mandatory, but I think it would be cool. Just sayin'. LOL!
5. Once a month (most likely at the end of the month), I draw a winner from those who posted their links. They will win a pize (gift cards, books, etc.).
6. At the end of the year, I will draw a grand prize winner. That person will get something really cool. (No, I have no clue what it is yet. I have until December 2011 to think of something Awesome, so bare with me! LOL). So, if you post a link once a month you will have 12 chances to win. The Grand Winner must be a follower of my blog. Tacky probably, but hey, I need a little self-promotion out of this puppy. LOL!
That's it. Easy, Breezy! Don't you want to join in? Sign Below to Register. Make sure to include your name and if applicable a link to your blog, amazon, goodreads, shelfari, etc. profile page.
Also, leave a message in the comment section to let me know what you think!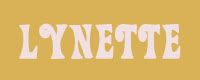 Labels:
Friday Ramblings
,
Reading Challenge
ALL ABOUT ME!
Lynette

Mother, wife, aspiring romance writer, blogger, Army vet, book addict
View my complete profile

Blog Rating
Created by OnePlusYou - Free Dating Site

I LOVE THESE BLOGS