17 December 2010
Posted by Lynette
I haven't done one of these in awhile so I thought what the heck.
Jenn over at Crazy-for-Books
does a Book Blogger Hop every week. The purpose of the Hop is as follows:
In the spirit of the Twitter Friday Follow, the Book Blogger Hop is a place just for book bloggers and readers to connect and share our love of the written word! This weekly BOOK PARTY is an awesome opportunity for book bloggers to connect with other book lovers, make new friends, support each other, and generally just share our love of books! It will also give blog readers a chance to find other book blogs to read!
This week Jenn asked . . .
"What do you consider the most important in a story: the plot or the characters?"
I actually did a whole post on that subject awhile back. You can refer to that
here
!
I'd also invite everyone who's taken the opportunity to stop on by. Look around and enjoy yourself and don't forget to leave a note in the comments!
I hope everyone has a great weekend~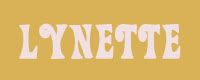 ALL ABOUT ME!
Lynette

Mother, wife, aspiring romance writer, blogger, Army vet, book addict
View my complete profile

Blog Rating
Created by OnePlusYou - Free Dating Site

I LOVE THESE BLOGS