20 December 2010
Posted by Lynette
INSIDE THE AUTHOR'S STUDIO
For this week's Inside the Author's Studio, I'm pleased to welcome Shiloh Walker.
Shiloh Walker has been writing since she was a kid. She fell in love with vampires with the book Bunnicula and has worked her way up to the more…ah…serious works of fiction. She loves reading and writing anything paranormal, anything fantasy, and nearly every kind of romance. Once upon a time she worked as a nurse, but now she writes full time and lives with her family in the Midwest. She writes paranormal and contemporary romance, as well as romantic suspense.
Describe yourself in one sentence?
A pain in the butt
What are the one record, book, and food, you'd take to a desert island?
Right now... Theory of a Deadman, I guess, Dream Called Time by SL Viehl, and Salsa and Chips... (salsa is a condiment!!!)
What did you want to be when you were growing up?
A writer... *G*
Which book do you wish you'd written?
:o) The ones I've written. I don't want to write books somebody else has written, whether I've enjoyed them or not-what makes each book is unique is the author's voice-if I'd written somebody's book, it wouldn't be special the way is it.
What makes you happy?
My kids, my husband, a good book.
What makes you angry?
Cruelty, casual or otherwise, hypocrites and fools.
Name five people how you'd like to invite to a dinner party?
Lynn Viehl, Nora Roberts, Jackie Chan, Will Smith and Johnny Depp.
What's the scariest thing you've ever done?
Having kids... *G*
What inspired you to start writing?
Nothing in particular...I've always had stories in my head. There was a book in middle school, I think, maybe earlier, that didn't end how I wanted it to so I redid an ending for me. But my mom insists I've always written.
Where would you most like to live?
I like where I am...it's home. But I'd love to live in Ireland for a year, and Alaska for a year.
What is your favorite curse word?
I don't tend to cuss much. When I do, it's usually just damn it.
Who is your favorite man candy?
Nobody really... I don't tend to drool over guys, much. Hot guys are nice to look at but it takes more than that to make me interested. Looks are shallow and they fade fast. I've already got a great guy and I think he's adorable. Plus, I know he's going to be there when I'm old and gray, and he'll still love... that's sexier to me than any man candy out there.
Sum up your latest release in no more than twelve words!
Beg Me...a tear-jerking kink fest, if you can believe that.
Shiloh is giving away an e-copy of Beg Me to a commentor. Leave a comment below to enter and don't forget to leave a way fo rme to contact you. You have until Midnight Sunday EST to comment. Check out my review of Beg Me
HERE
!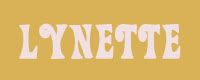 ALL ABOUT ME!
Lynette

Mother, wife, aspiring romance writer, blogger, Army vet, book addict
View my complete profile

Blog Rating
Created by OnePlusYou - Free Dating Site

I LOVE THESE BLOGS