20 December 2010
Posted by Lynette
Happy Monday!
The Winner of In Deep by Chloe Harris is . . . . . .
Carol please send me an e-mail at lynettestwocents at gmail dot com by Wednesday with all your contact information so we can get the book out to you.
And if you didn't win, don't despair as I have another contest coming up VERY soon for a chance to win Beg Me by Shiloh Walker.
Merry Christmas!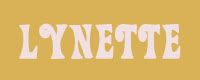 ALL ABOUT ME!
Lynette

Mother, wife, aspiring romance writer, blogger, Army vet, book addict
View my complete profile

Blog Rating
Created by OnePlusYou - Free Dating Site

I LOVE THESE BLOGS