20 December 2010
Posted by Lynette
Book Title: BEG ME
Author Name: Shiloh Walker
ASIN #: B004D4YL3Q
Publisher Name: Shiloh Walker
Date Released: November 2010
Price: $2.99
Genre: Erotic Romance
Book Format: eBook
BACK COVER BLURB:
Beg me…there had been a time when those words made her burn with desire. But now, there was only fear.
Once, Tania Sinclair's life was almost perfect…oh, it had its ups and downs but she was happily married to a guy that adored her, one who had no problem indulging every kinky fantasy she ever had. But a couple of tragedies later, she's barely holding it together. A car accident took away her husband, and an attack from somebody she should have been able to trust has shaken not only her confidence, but it's also stripped away her fantasies and even made it painful to look back on her memories of her husband without fear.
Two years after her attack, Tania is determined to take her life back and the first step is taking back herself…her fantasies, her dreams, her memories. There's only one person she can trust to do it, too. One person she wants enough…Drake Bennett, her husband's best friend.
Falling for your best friend's wife—never smart. Drake's watched Tania quietly for years, watched her…wanted her, knowing he'd never have her. First, she was taken. And then, that night two years ago—a night that still scars her, a night that's left bruises on her that still haven't healed. He does what he can, though, because he loves her too much not to. He's her friend, there when she needs him.
And now she needs him. She's asked him for a favor…one that just about blows his mind…
Warning: This book involves light bondage play, rape fantasy & role-playing. The acts between the hero & heroine are consensual, but they may not be ideal for all readers…
COVER SNARK:
Meh. But gets the point across.
LYNETTE'S TWO CENTS:
Okay. Not anyone could write about this subject and make it believable and also make it compelling without making a reader cringe, want to gouge their eyes out, or feel incredibly depressed. I CANNOT CANNOT read books that are going to make me depressed, which is way I am, never going to be a member of Oprah's Book Club – LOL. Also, please see
MY POST
on why I STILL haven't been able to read this one book, that I've been dying to read since it first came out and haven't made it past Chapter 3.
Anyhoo, I must give Shiloh Walker kudo's for writing this story and completely engaging me in Tania and Drake's story. I've never met Ms. Walker but I feel a major girl crush coming on because I went in not thinking I was going to like BEG ME or worse be depressed, but when I read BEG ME, it wowed me.
BEG ME begins on the anniversary Tania's husband's death. Unfortunately for Tania not only does she have to deal with her husband's passing but an event that happened afterwards with her brother's twin brother that nearly destroyed her. For her husband's brother knew what type of games she and her husband played in bed and used that to try to destroy her. Now, because her husband was a twin she can't even look at a picture of her husband without feeling horror. Determined to get her sanity and fantasy's back she enlists the aid of her husband's best friend Drake. She wants to put a new face to her fantasies so that she may move on with her life. But Drake is leery because he's had a crush on Tania for years and doesn't believe that he can help her without getting emotionally attached, but because of his love, he decided to do whatever it takes to help Tania get over the pain she's been through.
Tania is engaging, strong, but fallible in a way that is completely believable. I love the fact that despite what's happened to her she isn't a victim or a perfect princess. She has her faults and sometimes does things that unintentionally hurt people. I loved Drake. He was so completely in love with Tania and so accepting of her nature. What woman wouldn't be completely wowed by a man who accepts you just as you are.
The ending was surprising. My only fault with BEG ME is that I thought one person should've been drawn and quartered and was disappointed when they weren't. Of course, that could've just been my completely vindictive nature. LOL.
OVERALL, I highly recommend BEG ME, especially for the price. BEG ME is a short story that didn't seem short and I closed it feeling completely satisfied.
Also, come back in a couple hours, because Shiloh Walker will be featured in this week's Inside the Author's Studio where she'll be giving away an e-copy of Beg Me!
WHERE PURCHASED:
Bought with my own money.
Rating:
B+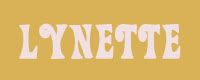 Labels:
Erotic
,
Reviews: Grade B
ALL ABOUT ME!
Lynette

Mother, wife, aspiring romance writer, blogger, Army vet, book addict
View my complete profile

Blog Rating
Created by OnePlusYou - Free Dating Site

I LOVE THESE BLOGS